null A new full flight simulator for the H160: Ready to go for the next chapter
08 Dec 2020
The H160 full flight simulator (FFS) is now ready to go, and is setting a new learning path for trainees who will start operations with this new helicopter in the near future.

EASA granted the level D qualification for the FFS in August 2020, making it available before the aircraft's entry-into-service. The project's success was thanks to the close cooperation between teams at Airbus Helicopters, Thales and Helisim.

The construction of the FFS started in parallel with the aircraft's development, a decision that bore fruit thanks to the teams' work to incorporate a number of the aircraft parameters in tandem with their development, resulting in a simulator which behaves as closely as possible to the aircraft itself. The level D qualification is therefore a validation of the programme's efforts.

Discover how this H160 full flight simulator replicates the experience of flying the real thing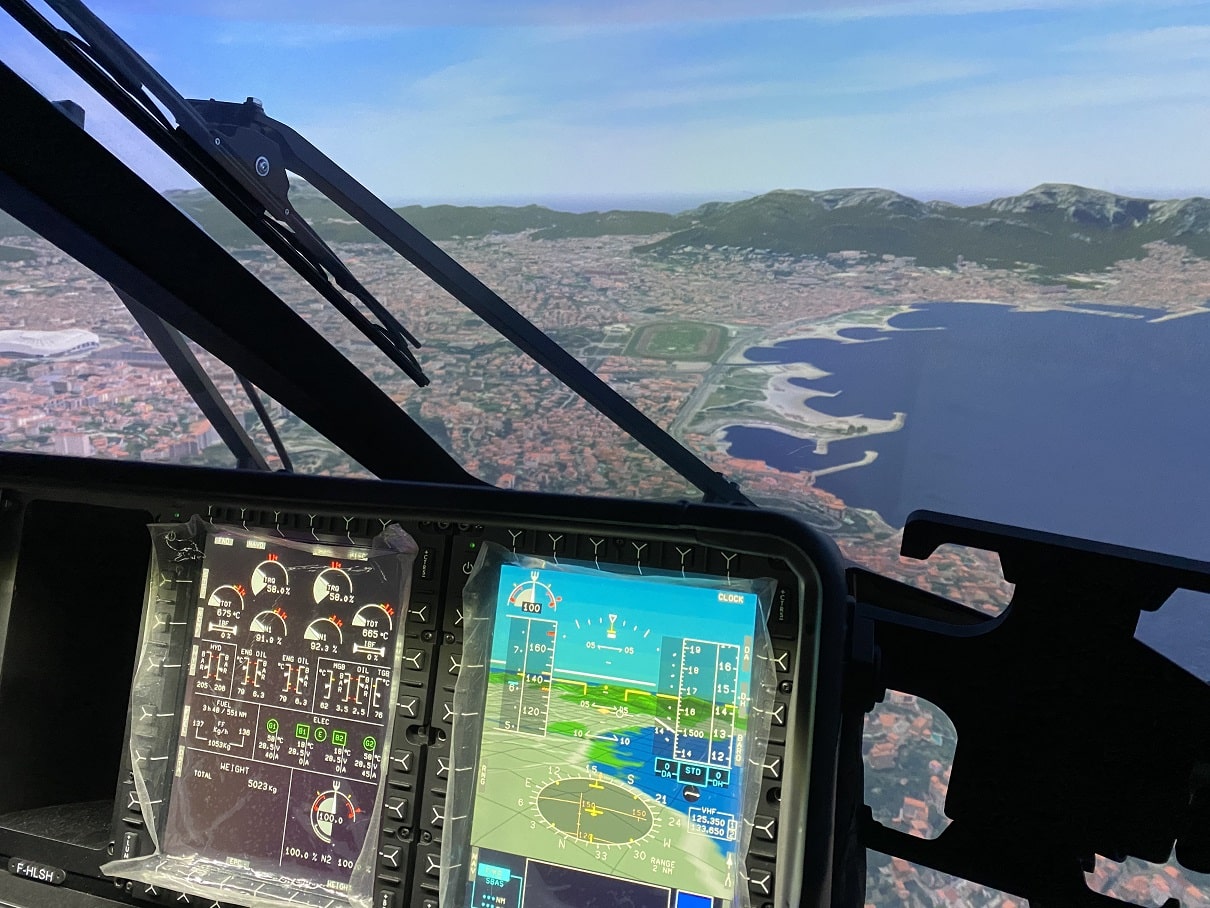 For more information, please contact a Sales Manager, or contact Airbus Helicopters.
Footer - Social media links
Country and Group Websites