null Analytics services: creating value for customers
17 Mar 2020
The rotorcraft industry is moving fast, and operators need to find new ways of improving their business and being more competitive on the market.
The evolution to digital opens the door to a greater use of valuable data that is generated by the aircraft itself, but also of the various means and tools used to manage operations, such as Maintenance Information Systems (MIS).
Airbus Helicopters has a unique and privileged role in this circle as it is at the centre of these operations and is able to collect, enrich and make use of data coming from its in-service fleet for customers' benefit.
(Discover more)
Airbus Helicopters is deploying a growing number of analytics services and making them available to operators through AirbusWorld, the new collaborative online platform.
These tools use flight operations and maintenance data coming from the in-service fleet, supplemented with Airbus Helicopters data and transformed into actionable insights to enhance safety, increase aircraft availability and optimize costs.
In recent news, Hungarian Air Ambulance Nonprofit Ltd. signed a three-year contract at Heli Expo 2020 to deploy a complete, end-to-end connected services solution, including certain analytics services described below.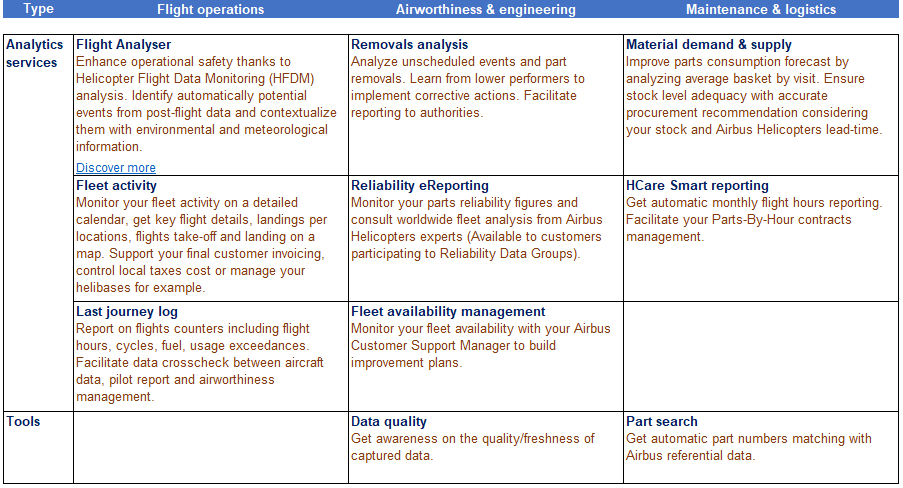 Discover more on Flight Analyser
For more information, please visit the AirbusWorld showroom, contact your Sales Manager or contact us.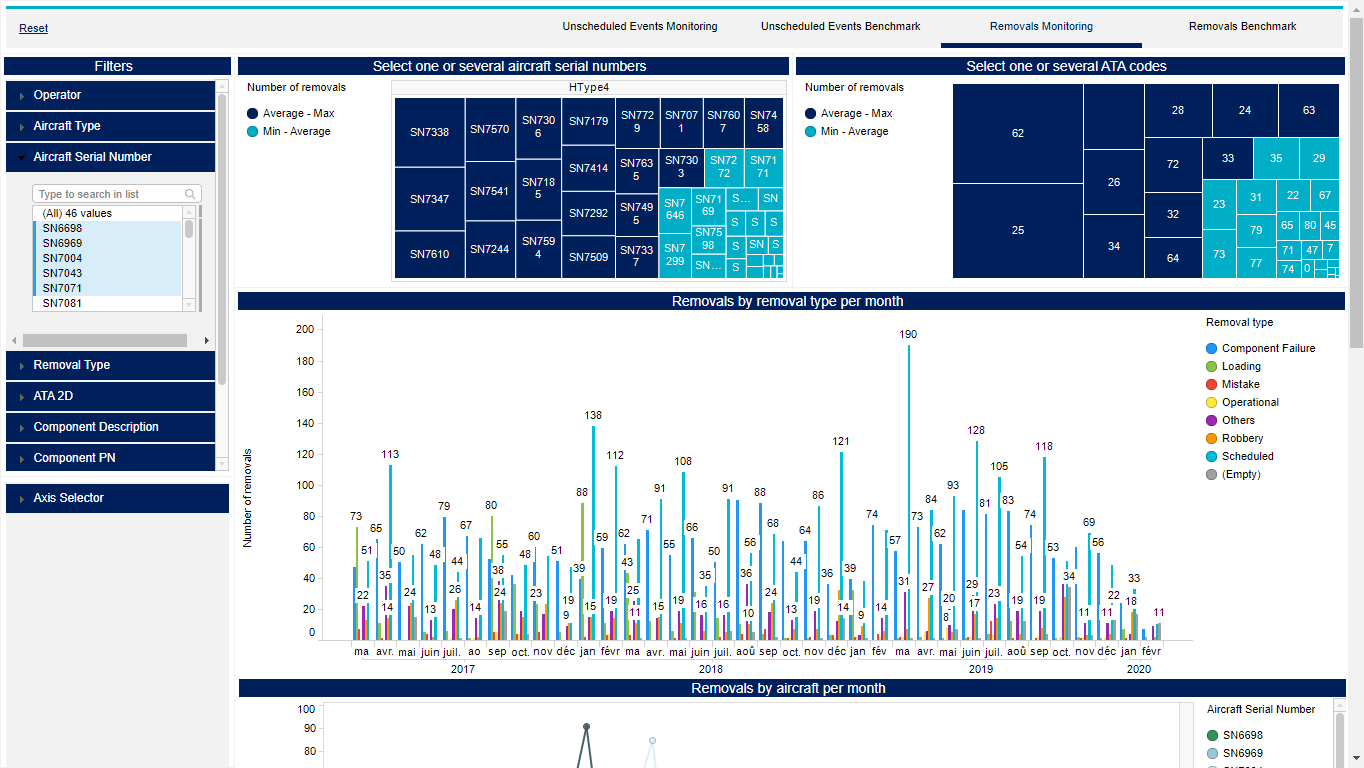 Footer - Social media links
Country and Group Websites