14 Oct 2021
In the frame of maintenance programme improvements for its light single-engine helicopter range, Airbus Helicopters has increased the AS350 B3e aircraft's power by up to 10% by making full use of the available power of the existing Safran Helicopter Engines Arriel 2D engine.
The H125 power upgrade improves the aircraft's performance in a large part of the flight domain where the engine was the limiting factor (for both internal and external payload). As a result, the benefits are particularly noticeable (up to 140 kg) in high and/or hot environments for external payload (10% to 20% more payload for a typical aerial work mission).
While the maximum take-off weight of the aircraft remains unchanged, it has greater external and internal load lifting capabilities for a large part of the flight domain (up to 140 kg more), while the hover ceiling OGE at maximum take-off weight is higher by 1,450 ft (up to 12,600 ft vs. 11,150 ft previously).
This modification does not require any physical change on the aircraft. It is managed only through a VEMD software update featuring enhanced engine limitation laws and updated performance calculation. It does not affect the current general aircraft limitations (maximum take-off weight and maximum external weight are unchanged), or the maintenance of the aircraft (TBO, life limits, etc.).
This upgrade is EASA-certified and is under FAA certification. All information about installation and ordering are available through the AS350-31.00.98 service bulletin.
For more information, please contact a Sales Manager or contact Airbus Helicopters.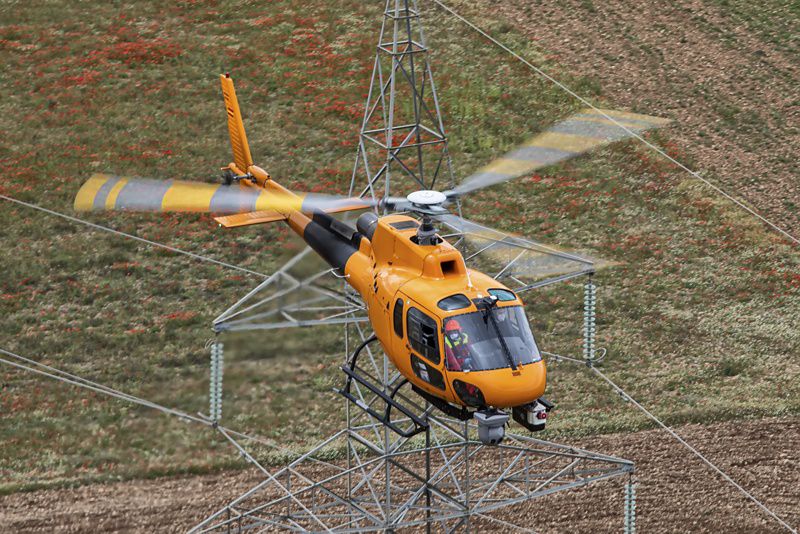 Footer - Social media links
Country and Group Websites