e-Technical Logbook
Everthing you need is just a click away
Developed by Airbus Helicopters, Fleet Keeper is our flagship digital service. A complete e-solution for helicopters replacing the paper Technical Logbook and allowing real time data transfers between maintenance and operations stakeholders. Fleet Keeper reduces drastically the administrative burden and increases processes efficiency, letting our customers focus on their core businesses.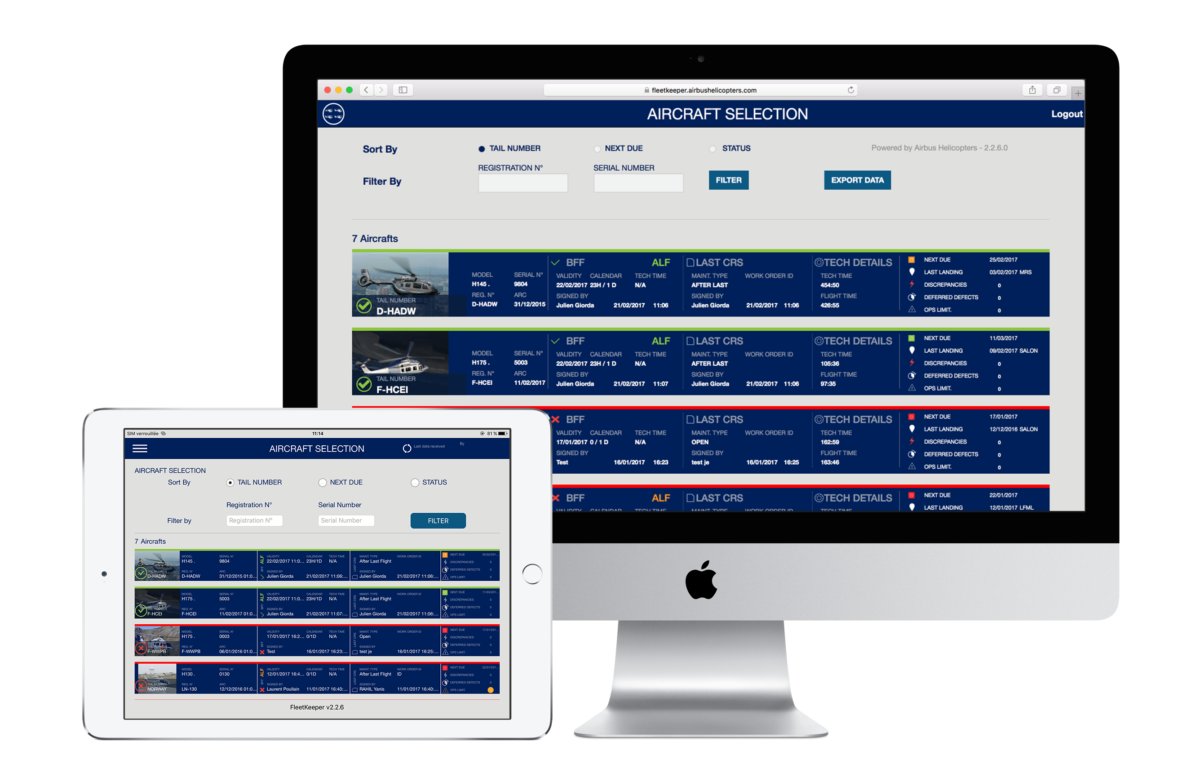 Key Features
A full e-solution by Airbus Helicopters to manage your Technical Logbook process
iOS App
Designed for iPad with voice recognition and camera features.
Cloud based
Flight & line maintenance data available any time, anywhere.
Offline mode
Keep recording your data from areas out of coverage. Synchronize when back in base.
eSignature
Safe and secured electronic signatures, compliant with EASA & FAA regulations.
Customizable
Dedicated administrator module to tailor the solution to your operational needs.
Data Exchange
Ensure the integrity of your data with your maintenance information system.
Freedom to Fly
The world of helicopters is a complex ecosystem, filled with heavy processes and paperwork. Fleet Keeper unleashes new possibilities.
Efficient and standardized zero paper process.
Up to 3 hours saved per helicopter per week.
Easy to deploy and fast to adopt, by anyone.
A single solution to manage all your rotorcraft fleet.
Safe and secured data storage on Microsoft Azure technologies.
Full historical data at your fingertips.
Country and Group Websites