null Dauphin Main rotor servo-control seizure warning in flight
13 Feb 2020
In the frame of its product improvement programme for the medium helicopters (Dauphin family), Airbus Helicopters proposes a modification of the Main Rotor Actuator from Goodrich in order to avoid intermittent seizing alerts, while improving its reliability.
This intermittent problem has been highlighted by analytic reports showing a significant ratio of removals due to seizing alerts of the distributor, then leading to identify its root cause (degradation of a weld on a printed circuit board).
The repair of the Main Rotor Actuator has to be performed by an approved repair centre. Airbus Helicopters offers a special price and lead time for this specific modification though its network.
For more information, please contact your Sales Manager or contact us.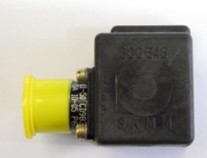 Footer - Social media links
Country and Group Websites