null New HDataPower pack: your gateway to digital
09 Jul 2021
The digitisation of helicopter operations has benefitted the way we support rotorcraft and allows us to leverage data generated by helicopter systems, such as flight data recorders and avionics systems (Helionix®), or maintenance software and applications used to manage fleets.
Airbus Helicopters recently launched a new package of connected services, the HDataPower pack - your gateway to digital, addressing the latest generation of helicopters: the H135, H145, H175 and H160. The HDataPower pack is designed to boost flight, airworthiness and maintenance operations through easy-to-use digital solutions.
This new pack is aimed at supporting Helionix®-equipped helicopters at all steps of an operator's journey, with an uninterrupted digital chain of solutions fully integrated with Airbus Helicopters systems. It facilitates instant exchanges across functions and organisations, optimises interactions in fleet management while reducing human pressure and risks, and cuts workload and costs thanks to advanced analytics solutions.
The HDataPower pack offers the best combination of services needed to optimise helicopter operations. Airbus Helicopters collects data from operators' aircraft and information systems to provide them with pertinent solutions.
The HDataPower pack includes aircraft data connectivity services such as D-Box and wACS (wireless Airborne Communications System). These feed the digital chain with data that is analysed by solutions like FlyScan Fleet Monitoring, to provide an overview of fleet airworthiness status, which is complemented with tech log information recorded through the Fleet Keeper technical logbook. Analytics services like Fleet Availability Management and Reliability eReporting make maintenance events progressively more predictable, make possible an optimal understanding of unavailability causes, and improve anticipation, forecasting, and parts availability. Flight Analyser, a post-flight data analytics service, complements this full end-to-end operational chain to contribute to enhanced operational safety.
Through the digitisation and in-depth analysis of flight, maintenance and logistics operations, the HDataPower pack sets the stage for improvement and time savings, translating to greater fleet availability, enhanced operational safety and cost optimisation.

For more information, please contact a Sales Manager, or contact Airbus Helicopters.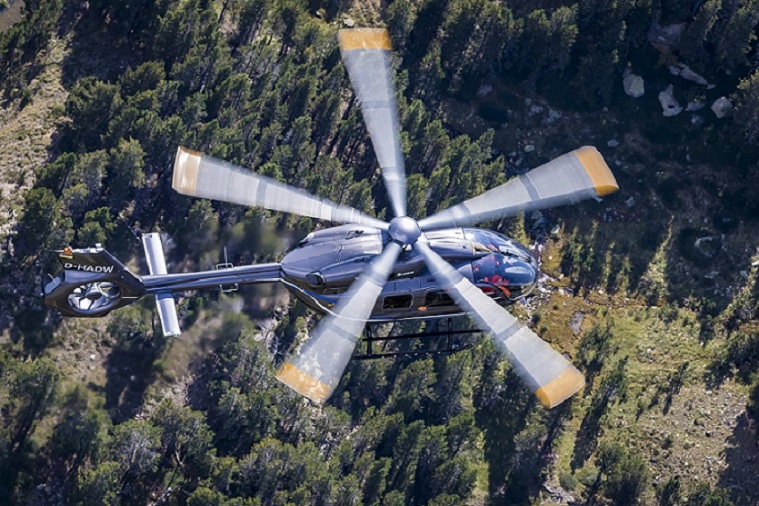 Footer - Social media links
Country and Group Websites