null Technical requests accessible anywhere and anytime with offline mode
28 Jun 2021
Airbus Helicopters has improved its Technical Request mobile application so that users can now consult technical requests (TE) in offline mode, enhancing the mobility of this service.
The new feature is particularly useful for users in remote areas with little or no internet connection who need to refer back to any previous communications with Airbus Helicopters Technical Support on a specific TE.

As of 24 June 2021, users who are offline can consult previous TEs for a quick review of previous data and communications, the better to understand their current situation in order to find a solution. Customers are advised to remember to load the TE that they will need before going offline.

(Some users with a low internet connection may find their TE data and messages do not display correctly; they are advised to load the TE in offline mode, then close the app and switch their smartphone or tablet to Airplane Mode before again opening the app to access the TE offline.)

Offline users can also initiate a new TE as of mid-June. This new version allows operators to start recording some information while offline and then finalise the TE once they are back online. Connection to the internet is no longer a limiting factor.

When customers are online they can still take a photo or a short video directly from a TE (as opposed to taking a photo or video with the smartphone and uploading it in a TE); and can dictate messages using speech recognition, with the attendant time savings involved (as opposed to typing messages into a device).

Access to the Technical Requests application is through the link https://airbusworld.helicopters.airbus.com/webtek-request . Users can install it by using the "Add to Home Screen" function. A user guide is available on the AirbusWorld platform.
This user-friendly app is compatible with Android and iOS on all types of device.
For more information, please contact a Sales Manager or contact Airbus Helicopters.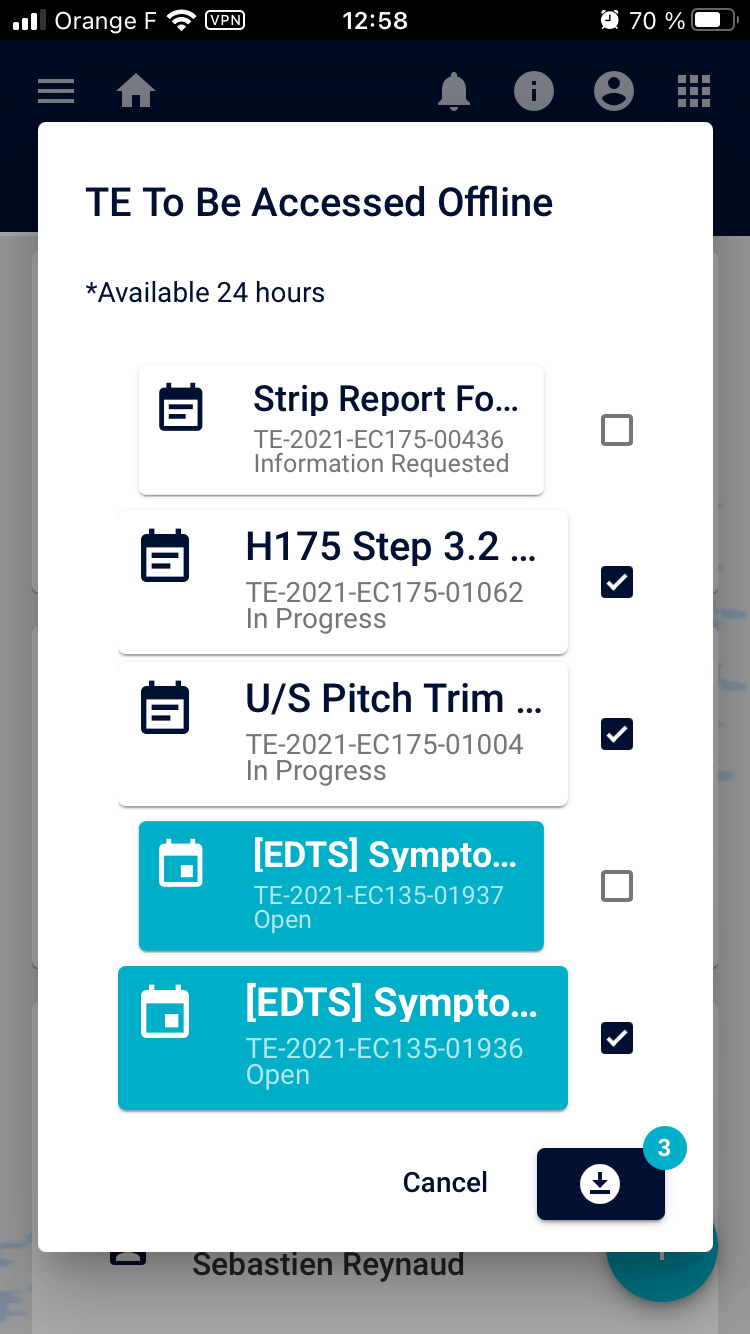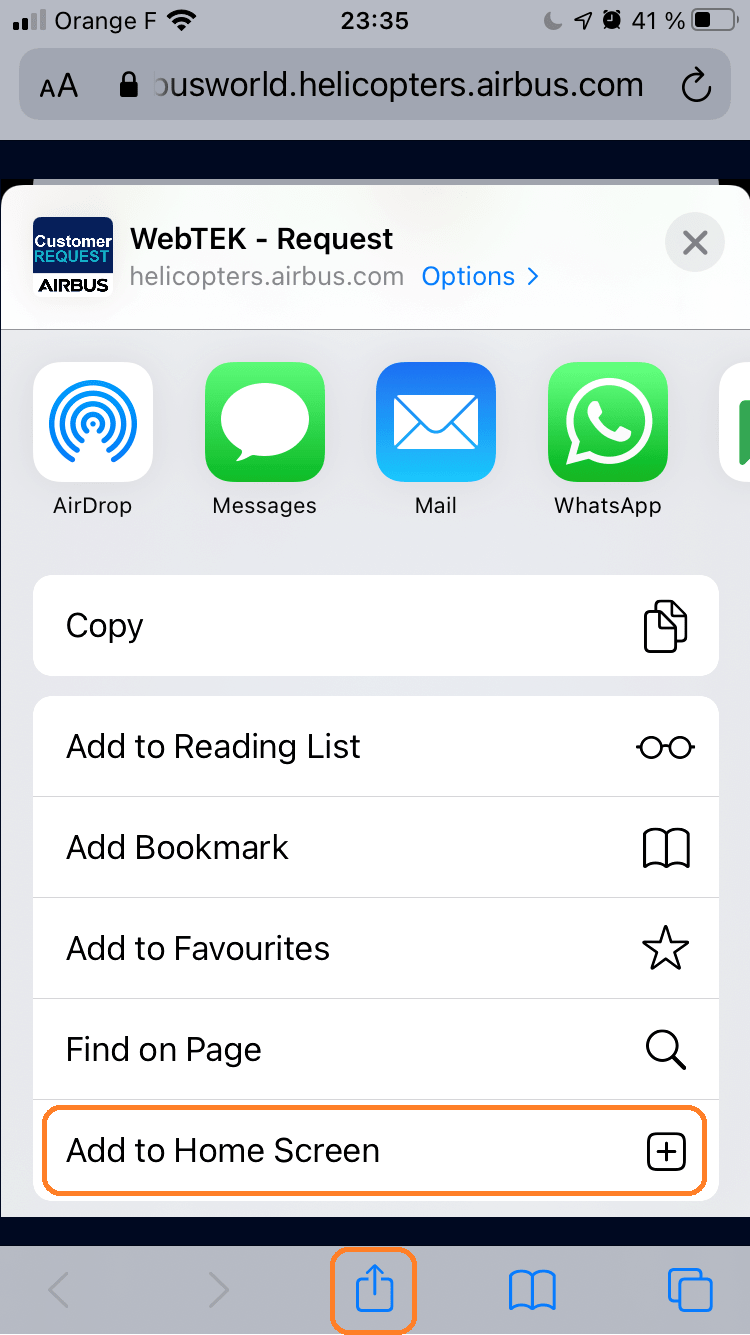 Footer - Social media links
Country and Group Websites